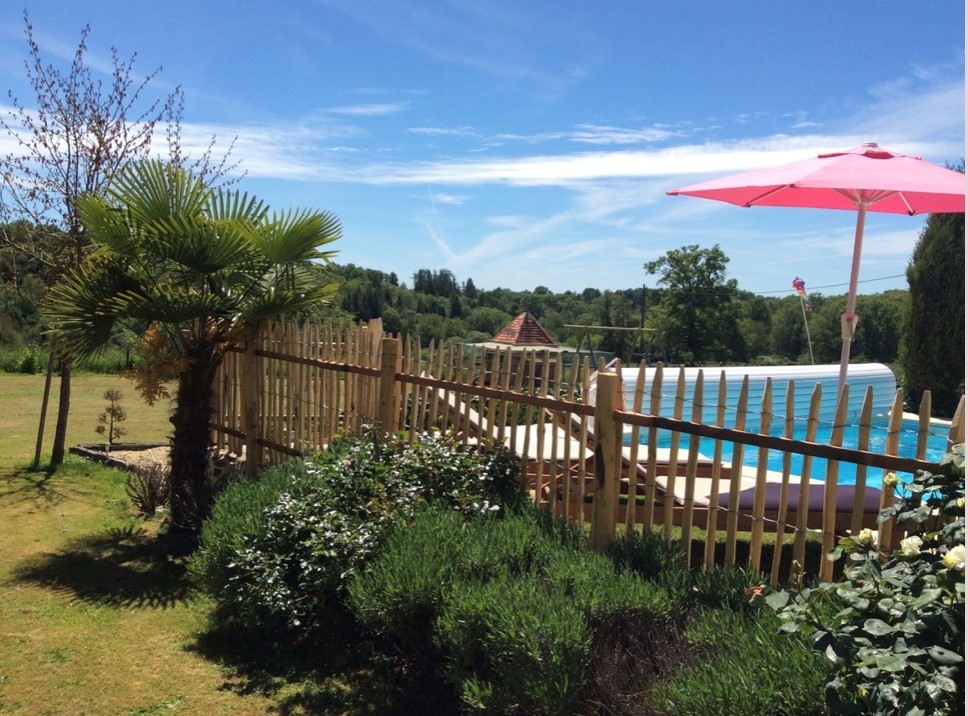 At the end of 2022 we look back on a great summer season. We had 20 weeks of uninterrupted beautiful weather and got to meet many new people. What struck us as a team very much was that the mutual clicks of people who were present with us in the same week arose very naturally and many friendships were created. The relaxed atmosphere at our unique atmospheric Domaine ensured that everyone was able to give their own interpretation to the holiday, but that in the evenings during the very tasty meals there was a lot of fun during sporty, fun, exciting and challenging interpretations of the evening. An exciting game of Jeu des Boules, an exciting game of Kub, a hexathlon, old-fashioned shuffleboard, games evening, bingo, evening swimming with disco, musical chairs, roulette, evening football, cozy campfire and so on. Always something different and relaxed, but almost always with all the guests who eat with us. And despite the fanaticism, it's not about winning but about being together and the activities also give our Team the opportunity to prepare a delicious next course of the Table d ' Hotes. We have had guests from many countries visit us and it was a great experience to introduce everyone to sometimes old Dutch customs. And if there is an evening that you want to spend quietly alone, no problem! Nothing is mandatory and much is possible with us, you will surely find your own place with the many attractive seating areas that we have created on our 3-hectare Domaine. We hope to give a nice interpretation to the holiday of our guests in the coming year. Our Team Domaine de Pamadera is ready, we don't play a role, we don't see it as work, but we are who we are and that is appreciated.
Our motto; Do what you want today…you won't regret it tomorrow!
hope to see you sometime in 2023!
The 2022 season starts at the beginning of April 2022, but we are open all year round. All winter we have been busy further improving the domaine and preparing it for a great season. We find that unique atmosphere and great garden where you can stay as a guest and enjoy a well-deserved holiday in this totally changed society in which we have to accept again and again that the virus has and will keep the world in its grip for the time being. At about 800 km from the Netherlands you can enjoy peace, space and conviviality with many facilities that ensure that you can give your holiday at our resort a varied interpretation. and this one   Yet there will always be things that could be better! Tell us, we can only learn from that and find a suitable solution where possible. See you soon at Domaine de Pamadera (formerly "Ambiance Lavande")

After about 10 years of preparation, we have changed course. Finally, preparing actually became emigrating to France and we have put all our dreams and plans in a large suitcase and will see what can be realized on our 3 hectare domain in the coming years. We wanted to change some things on the domain at the start of our first season. Certainly a surprise for the regular guests on their next visit. Our new website already gives you a lot of information and sometimes an idea of ​​our plans and achievements. Check our site or Facebook regularly and stay informed about Domaine de Pamadera and enjoy peace, space and cosiness in our most beautiful place in France.

We will shortly inform you about new running and cycling routes around our domain. In 2022, there will also be a special arrangement for the motorcycle enthusiast, where you will be able to explore the beautiful landscape of the Dordogne with your loyal hobby by your side.
Keep an eye on the news and stay informed about the possibilities for an unforgettable holiday at Domaine de Pamadera
www.domainedepamader.eu en www.domainedepamadera.nl
May 2021,

the preparations in the Netherlands are almost complete, we will arrive in France at the end of May and we will prepare everything in June and early July to have a fantastic first season with everyone!
Many people ask us what it is like there in France ?!

that is why we want to give a taste of the unique environment in which Domaine de Pamadera is located via a promotional video from France. If you would like more information about visiting us this summer, please contact us!

greetings Team Domaine de Pamadera

click below for the promotional movie, it will be started in a new window, do not forget to return to our site afterwards!  

https://fb.watch/5fmRfm93Kc/

  

In no time at all, Airmountain added a unique Aitrampoline to Domaine de Pamadera.
No day is the same in our flower garden, every day you will be enchanted by the many colors of flowers and plants that attract the most beautiful butterflies.
You can completely relax in our relax tree. In the middle of nature with only the soundof birds and frogs reverberates in the slopes of the landscape. You get lost in time that seems to stand still in the French Countryside.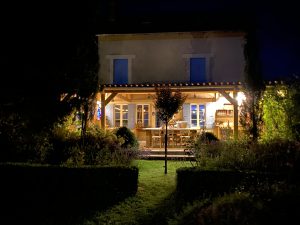 In the evening it is also atmospheric at Domaine de Pamadera. With a beautiful decoration and balanced lighting, a cozy whole has been created where you and the other guests can enjoy a good story, a cold drink or a Burgundian treat.
In the summer of 2021, Domaine de Pamadera has undergone such a metamorphosis in about 7 weeks, which was unusual for France, its surroundings and its closest neighbours. Butit turned out more beautiful than we thought. Of course, things are not yet completely finished and will be tackled with the same enthusiasm in the autumn. However, Domaine de Pamadera will never become a holiday park, but will introduce its visitors on a small scale to the beautiful nature and the tranquility that Mialet can offer at Les Parcs. In the future, two Gites will be created in the existing garage as an addition to the existing overnight accommodations, but then Domaine de Pamadera will be ready to allow a limited group to enjoy all the beautiful things we have achieved. Are you interested in Domaine de Pamadera, keep following our website, Facebook or Instagram and come and see for yourself how beautiful the French Plagtteland can be.