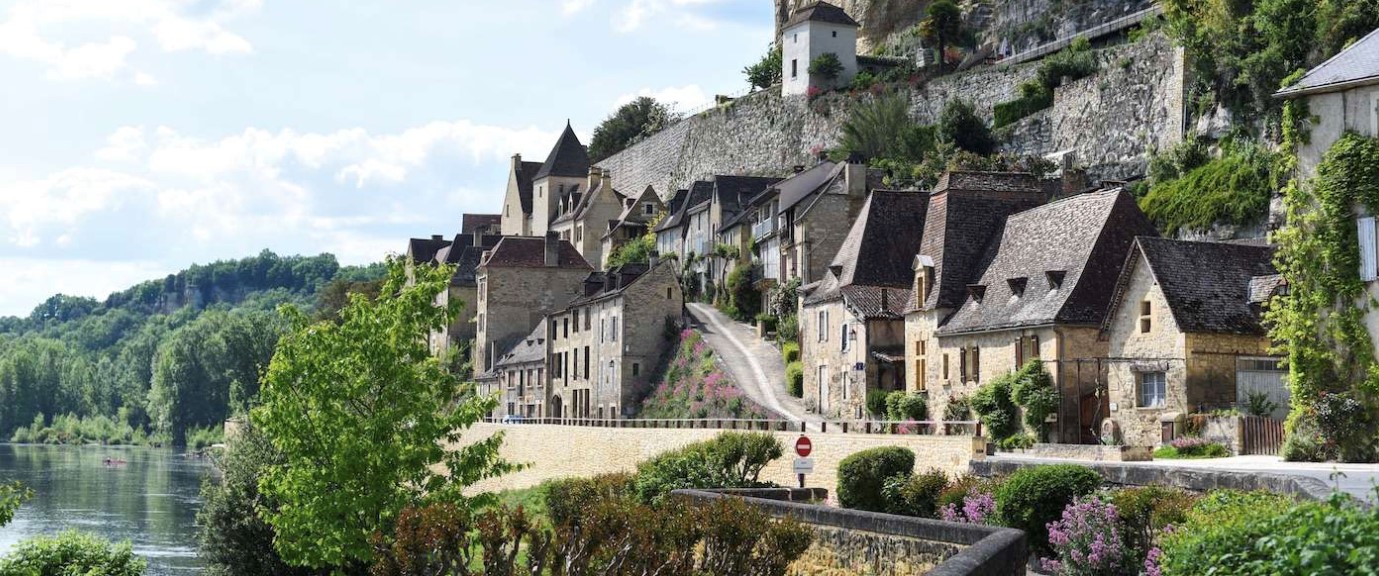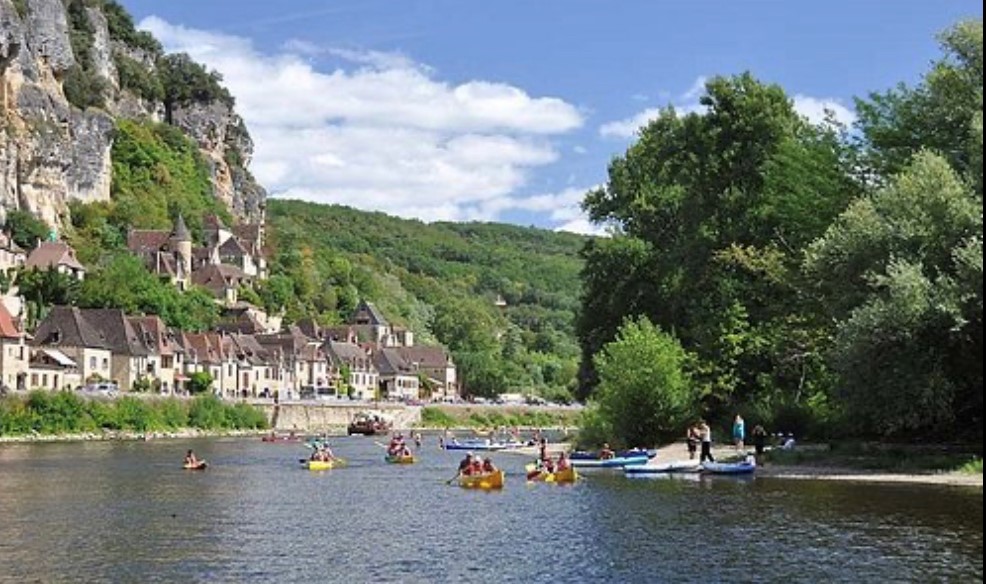 What a great area of ​​Domaine de Pamadera, come and explore the Dordogne during your holidays…
by car, on foot by bike, you will always enjoy the beauty that we try to convey to you below in a nutshell;
Surroundings of Domaine de Pamadera
Central France offers you a unique atmosphere in the Dordogne region which combines the countryside with attractive and unique views and a hilly landscape.
Picturesque French villages with shops and terraces invite you to a short stopover to discover French customs.
Freshly baked Baguette Bread tickles your scent as you pass the local bakery. An old church dominates the village and invites you to visit it. The farmer works his grain from his tractor as he walks past his land, and the grazing sheep run like a flock against the gently sloping landscape.
You have arrived in the Dordogne, characterized by peace, space and the unadulterated countryside and the beautiful fresh greenery and its countless brooks and streams. A region where people are still there for each other, just because it should be. You help each other, you live together, you know each other, how beautiful can that still be!

Let yourself be enchanted by this beautiful region and go out to admire this atmosphere and views for yourself. In the afternoon we would like to hear your stories about all the beautiful things you have welcomed this day.

Be enchanted by the landscape… or the picturesque villages

A French Chanson sounds from your radio, a dusty haze will leave you when you have left the unpaved country road. You drive towards the beautiful village which has crept up against the mountain slope.
As you gaze into the pristine water, you will recognize the reflection of its beauty. Antiquity emerges here, as if time has stood still. Enchanted you walk through the narrow streets and feel the peace and quiet of a budding beauty come to you.
Enjoy the simplicity, enjoy the conviviality, enjoy the people who greet you kindly and are not concerned with the speed and hectic of every day.
How simple can sometimes be so beautiful, as if it never should have been any different!
Here you will find further information: https://nl.france.fr/nl/campagne/perigord-dordogne
Au Revoir at Domaine de Pamadera
                                                
Surroundings;
In the Dordogne region
You can go for various activities in the beautiful Dordogne region:
Is it now for walking or cycling (many villages have marked out walking routes from 5 to 40 km)
horse riding, golf, fishing, shopping, beaches and water sports on various lakes, animals and nature parks or a cultural trip!
You will find it all here!
Some great ideas for activities in the area:
You can rent horses, take care of them and get riding lessons less than a minute's walk from our house. Take an unforgettable ride with or without guidance through the woods and surroundings. We can arrange this for you or you can arrange this yourself on the spot.
Swimming and dining in Saint Saud;
At about 6 km there is a large lake where you can swim under the supervision of a lifeguard. There is also the possibility to enjoy a cozy culinary meal there.

Fishing;
There are many opportunities for fishing in the immediate vicinity.

Bordeaux
You can spend a day in Bordeaux by train or car. A city that is definitely worth a visit.
If you go by train from La Coquille you can park your car there for free. From La Coquille you are in the middle of Bordeaux in a sigh, where you can enjoy shopping. A beautiful city to never forget.
Piegut
You can visit a market there every Wednesday where you can buy everything. From vegetables to clothing, there is a regular Brocante where you can also buy antiques and the like.
Sorges
In this place at about 40 km you can visit the famous truffle museum.
Brantôme
A very nice and cozy place where, in addition to many sights, you can also eat or enjoy a terrace.
For example, there are possibilities to visit the Caves in Villars. Or you go and see the caves in "the cave de Villars" click here
Adventure Park
A visit to the adventure park "apple de la Foret" is a very special experience. The park is located in the middle of an ancient oak forest, 10 minutes from Montignac. There are 10 courses of various levels with more than 110 fun attractions.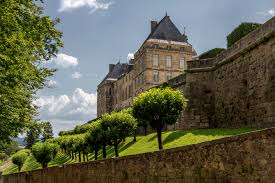 Visit castles
You can also visit different castles. For example the fantastic "Hautefort" or "Jumilhac-le-Grand".
Oradour sur Glane
An unforgettable visit to the museum Oradour sur Glane, a village where a great drama took place during the 2nd World War. When you walk through the village among the unchanged rubble, you just feel a bit unwell because of all these incredible events.
Paintball
Cozy and exciting together to experience an adventurous day with some friends. This is possible on a site of approximately 20,000 m2 in Milhac de Nontron, about 30 kilometers from Miallet.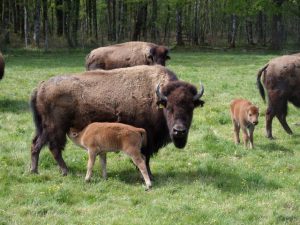 Bisons
A visit to the Bisons in Miallet is also very worthwhile.
Karting
You can also go Karting with your friends and all this within a few kilometers from Miallet.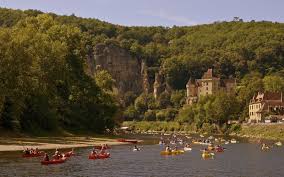 Canoeing



See an abbey or go canoeing in Brantôme. At about 55 kilometers you can view this nice town and of course have a nice bite to eat. Brantôme is definitely worth a visit.



Maison de la Porcelaine

Ecoparc Rocamadour
General Dordogne holiday information
Restaurant Plus Belle la Vie
A cozy and fantastic restaurant in Mialet.
So there is a lot to do in our area.
 
Hopefully we can welcome you soon at Domaine de Pamadera